concrete REPAIR
FISSURE & DRAIN LAVAL

offers complete concrete repair services:
Repair of foundation concrete

Repair of concrete balconies and patios

Repair of concrete stairs

Repair of concrete sidewalks

Repair of concrete basement floors

Repair of concrete garage entrances and garage floors

Repair of plaster (coating layer covering foundation concrete)

Sealing of interior and exterior cracks

Installation of metal plates over the large cracks sealed from the outside

Waterproofing membrane installed over the entire foundation concrete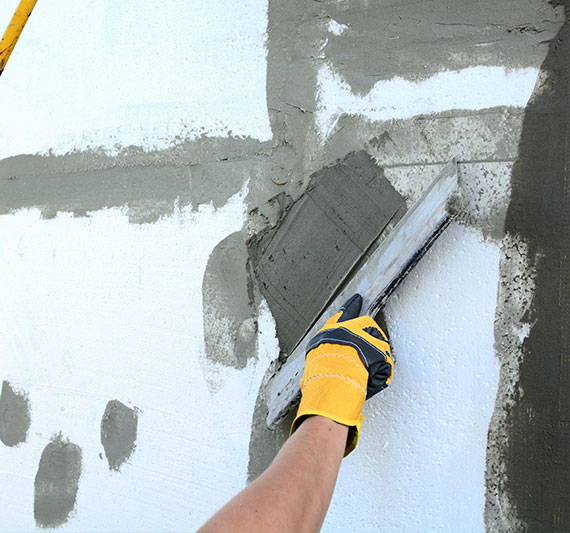 Certified workers
We are a licensed specialist contractor of the Régie du bâtiment du Québec. Our team will perform a meticulous and lasting job of concrete repair. We garanty that all the surfaces will be as good as new and will remain solid and stable! No more crumbling, uneven or broken concrete. We can also cast concrete structures for entrances, steps, sidewalks or the like.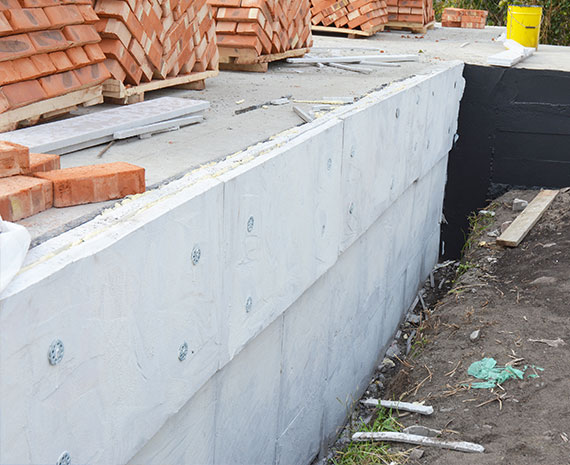 Concrete repair and reinforcement
When faced with numerous cracks on the foundation concrete, it is recommended to strenghten the foundation walls with steel anchors, after having properly sealed these cracks. It prevents the reopening or forming of other cracks. It is then necessary to choose the size of the anchor according to the size of the crack.
Concrete repair in Laval, Mirabel and on the North Shore
Call us, the FISSURE & DRAIN LAVAL team for concrete repair in Laval, Mirabel and in all North Shore municipalities. We'll be there quickly for concrete repair, pouring concrete structures or for strenghtening foundation concrete. We offer a free estimate.