Foundation repair and crack sealing
Do you have a problem with cracked foundation concrete, water infiltration or concrete degradation in different places? Let us help you make a foundation repair that will both reinforce the concrete and protect it. During our visit, our team will be able to verify the condition of your concrete and carefully examine the existing cracks.
We will seal the cracks (interior or exterior, as the case may be) with polyurethane, which we will be injected to seal it and strenghten the concrete. We can install a water repellent membrane around the crack to seal it and prevent further water infiltration. If the crack is large, we can screw a metal plate into the concrete to reinforce it.
We can also repair a concrete floor split by a large crack letting water penetrate. In this case, the installation of a pump or French drain is recommended.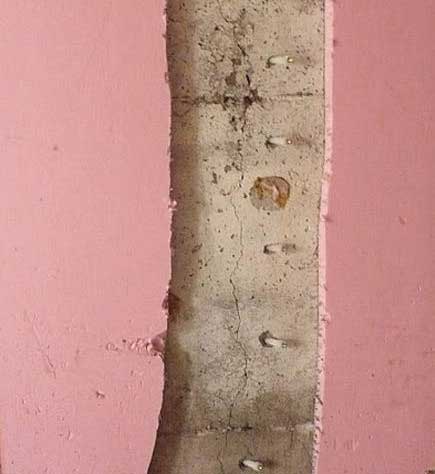 Foundation repair and waterproofing
The installation of a water repellent membrane to protect the foundation concrete is necessary when the foundation repair (crack sealing) has to be carried out from the outside. The water repellent membrane protects the concrete from the base of the foundation up to the ground.
We first excavate around the foundation to gain access to the entire surface of the concrete. We then cover the foundation concrete with a rubber-based water-repellent membrane and install the DELTA-MS polyethylene drainage panel which has a high impact strength and is non-deformable. We can, depending on your needs, install thick rigid insulation. Your foundation repair will then be done for a long time.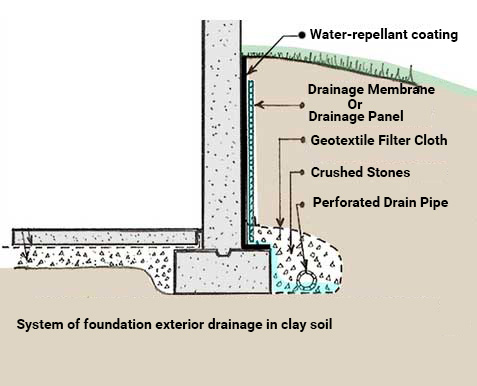 Foundation repair and concrete reinforcement
When there are several cracks on the foundation concrete, it is recommended to strenghten the foundation walls with steel anchors after the sealing. This prevents cracks from re-opening or forming new cracks. It is then necessary to choose the size of the anchor according to the size of the crack. For small cracks, smaller anchors are sufficient. It's better to strenghten the foundation than to find yourself with a costly repair in the future!
Foundation repair in Laval, Mirabel and on the North Shore
For any foundation repair in Laval, Mirabel and on the North Shore, trust the team of FISSURE & DRAIN LAVAL. Our technicians will perform a top quality foundation repair that will give you complete satisfaction.