Signs of the presence of pyrite
The soil underneath the basement slab of a house, known as earthfill structures, may contain pyrite. Pyrite is a mineral which can be found in stone (or crushed stone). It generates sulfuric acid by oxidizing on contact with moisture and air. This acid spreads in the soil through water and causes the soil to swell, causing the concrete slab to rise and crack under your floor. This can happen in the basement as well as in your garage.
Cracks in the shape of a cross or star appear on the concrete floor, walls and near the window frames. The concrete slab supporting your basement floor is disintegrating and slowly deforming, so that the load-bearing walls resting on it can raise and cause the floor to lift in places. The doors open poorly, the structure looks crooked ... However, these movements may stop after a few years. These pyrite problems can occur several years after the construction of a building.
To know for sure if you are dealing with a pyrite problem under your foundation slab, you must have a visual inspection and a laboratory pyrite test.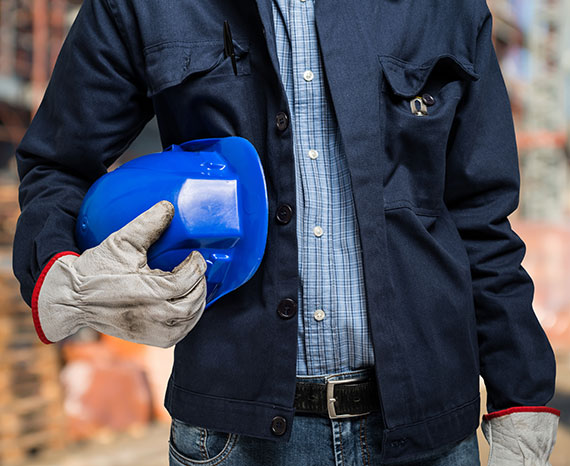 How to Fix Your Pyrite Problem
When the presence of pyrite is confirmed, there is a solution to permanently correct the soil problem and foundation movement. This involves removing the backfill (contaminated soil) and pouring a new concrete slab on a type of backfill that will not inflate. For basement slabs, we must follow these steps:
Remove interior dividing walls and false floors

Demolish the concrete slab and remove it

Remove the backfill (contaminated soil) by excavating it and replacing it with clean fill

Repair foundation cracks from the outside
Install a geotextile membrane on the backfill and cover it with crushed stone

Install a polyethylene vapor barrier

Install a wire mesh

Pour a new concrete slab
For garage slabs, the backfill must be removed by excavation up to one meter below the level of the slab, without exceeding the level of the footing.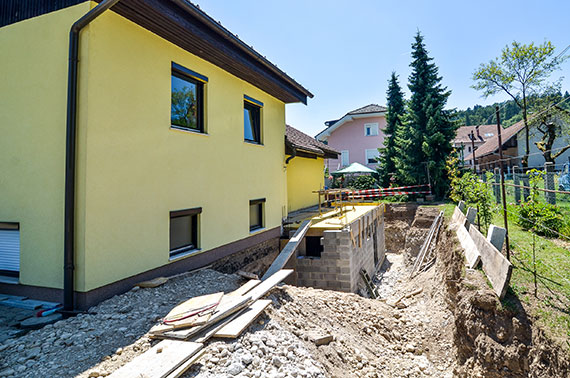 Pyrite problem in Laval, Mirabel and on the North Shore
Contact us if you want a preventive visual inspection to detect a pyrite problem. The technicians of FISSURE & DRAIN LAVAL are specialists in the repair of foundation concrete problem affected by pyrite. If your backfill contains pyrite, we will be able to deal with your problem in an effecient and lasting manner. We serve Laval, Mirabel and all the North Shore municipalities